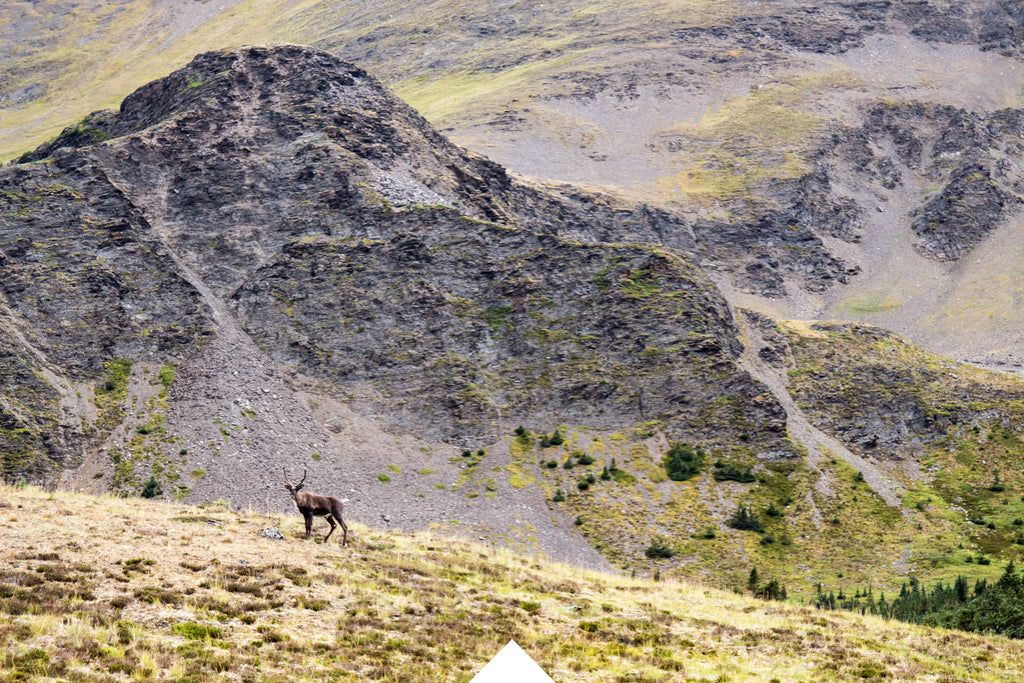 We believe in empowering the outdoorswoman to pursue her passions with confidence. 
I've been blessed to spend most of my life exploring our beautiful world. I believe it is our responsibility to tend to our earth utilizing its bountiful gifts, and protecting the resources it provides us. I find myself closest to God and at peace when I'm hunting in the outdoors with my soulmate and husband, Leo. 
In 2016 I recognized I was not alone. There are many other women who find inspiration, bond with friends and family, and enjoy life in the outdoors. It is my goal to recognize and empower these women to pursue their passions with confidence. 
Azyre was born.
We design products that fit, function, and feel the way a woman needs and wants. 
For years I have felt that the hunting apparel industry has overlooked women. We've been left to wear apparel fit for men only later to be modified for women, we've been offered designs that don't reflect our true femininity, and we've suffered through a lack of features taking away from our experience in the outdoors. 
Rather than complaining about the status quo, I wanted to do something about it.  I shared my vision with Leo and prayed about my idea. It became clear to me that I needed to create apparel as capable as the women who will wear it. 
I started carrying around a notebook and sketch pad to write down what I felt had been missing in women's current outdoor apparel. After a year of intense self-reflection and market research, I decided to look for a pattern maker to make a functional design with a savvy style. I found Alice from Austin, Texas. After cycling through more than 50 designs the patterns started coming to life, and other avid outdoorswomen started validating our approach.  
At this point, I knew I needed to find an experienced technical designer to bring our concepts to life. I connected with Katie and Diane, both of whom had extensive experience designing outdoor apparel out of Seattle, Washington. For a year, we spent countless hours completing the perfect designs and began making samples. 
We started testing our samples on hunts in Alaska, the western United States, and old Mexico. I wanted to make sure it was going to be functional, warm, durable, and soft to the touch with an awesome but feminine camouflage pattern. Anything short of this would jeopardize the very reason I started my journey.
Today we are more confident than ever that the Azyre products are designed and manufactured to perform in the toughest conditions, enabling you to focus on the moment rather than your gear. And we're just getting started... 
We create the most technically driven outdoor apparel designed for women, by women.
The Azyre product ecosystem is designed to serve your every need in any condition. We are pre-launching 9 new pieces (in a few colorways) this fall and shipping in early 2020, to give you the confidence to pursue your passion, push your limits, and accomplish your goals. 
Baselayers: We believe in starting with the apparel closest to your skin. If your baselayer is uncomfortable, unable to wick moisture, or stinky, your day will be compromised. That's why we use the softest materials we could find, offer a wide variety of sizes (all fit for a woman's body), infuse the best wicking technology, and use Polygiene antimicrobial treatment for permanent anti-stink. 
Fleece & Hybrid: At Azyre, we believe proper layering is a critical component when gearing up. That's why we are launching with two options: a grid fleece and a hybrid jacket. Each option features soft materials and a great design to keep you comfortable and free to explore the outdoors worry-free. 
Outerwear: Mother nature is unpredictable so your outerwear needs to work in any setting. That's why our outerwear features durable materials, a fit designed for women, and the latest technology to protect you from the elements – no matter the elements. We're launching with a waterproof jacket, waterproof insulated pants, packable down jacket, and softshell pants so you are covered when you need it most. 
Cari Vest: Because we know even when you're not on the mountains you'd like the security of concealing your firearm. This vest features ambidextrous carry options with zippered pockets and holsters that work for guns, pepper spray, knives, extra magazines, and more. Even better: the Cari vest is coming in three colorways. 
Our story doesn't end here. 
As I've shared my story with women like you, I find myself inspired by your stories. So many of you have overcome the odds, pushed your limits, and accomplished greatness. I am truly moved by your perseverance and your passion – and I want to hear your story. More than that, I want to help you share your story with others because together we can accomplish anything. If you have a story you'd like to tell, I'm here to listen. Afterall, that's why I created Azyre.  
- Cari Goss