An Elk Set from My Guardian Angel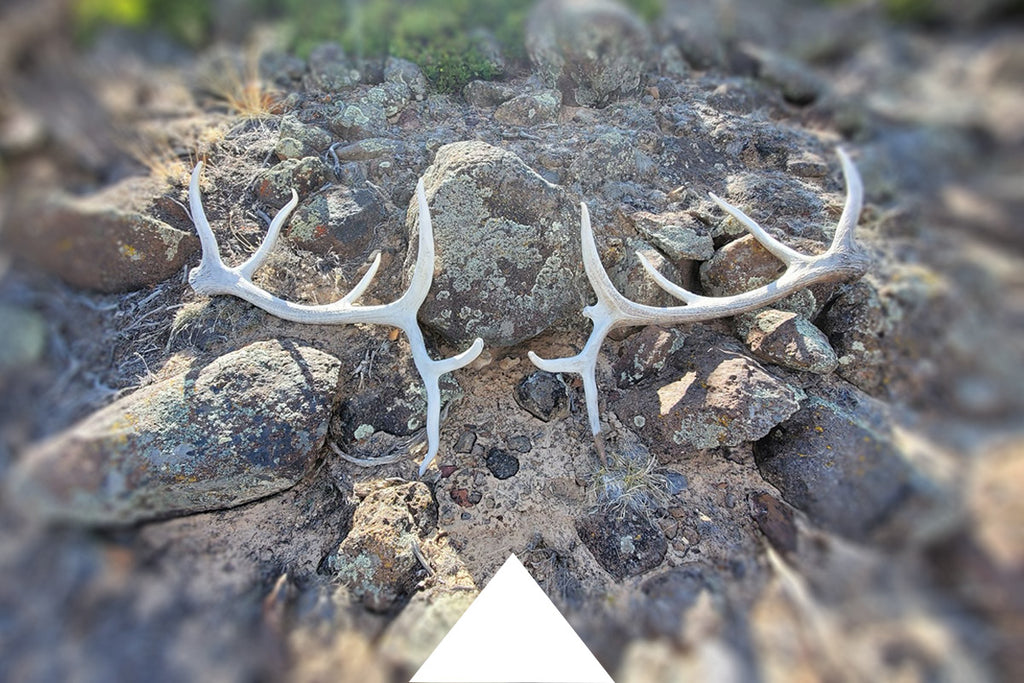 Written by Bridget Fabel 
Across the globe, many people are feeling the effects of the Coronavirus pandemic.  It's heartbreaking but the tragedies feel so far away… until they don't.  I never imagined that the virus would take a family member of mine and take her so suddenly.  

My Aunt Bridie was one of the toughest women that I've ever known. She moved to the United States and gained her U.S. citizenship in the mid-1900s. She is my great Aunt, the sister of my Grandpa, who also came to America from Ireland. My mother's family has always shared deep gratitude and pride in their U.S. citizenship because it was not easy to get. 
My aunt suffered severe arthritis during the later years of her life. Her finger and toe joints were crippled, but she always had a smile on her face and stayed strong. We all knew that she was in severe pain often but she would always downplay it and say that she was "hanging in." Since my aunt moved to America she has called Brooklyn, NY home.
As many of you have probably seen on the news New York City has been one of the areas hardest hit by the pandemic.  To get treatments for her arthritis, my aunt had no choice but to go into the hospital, despite being in her 80s.   At some point, she contracted Coronavirus and very quickly became ill.  She was hospitalized and was not allowed, visitors.  Within 24 hours, she became non-responsive so no one could even speak with her on the phone. She passed away in peace but it was very sad to think that none of us could see her or say a proper goodbye because of the virus. 
On a warm day in April, I woke up to the news that my Aunt Bridie had passed away overnight. I was sad- and angry about the way that she passed. I spent the morning thinking about her life and getting more and more upset about the situation.   Finally, I got myself together and did what I always do to take my mind off things: I headed into the mountains. I picked an area that I have never hiked and just started walking.  My goal was to find peace with my aunt's passing and not sit at home crying all day.  That never feels good.  As I began my hike, I prayed to God and my Aunt Bridie for a sign. I asked for a sign that she made it to heaven safely and that she was happy and in peace. I didn't know exactly what I was asking for but I figured I would know what the sign was if they gave it to me. 
I hiked straight up and over this steep mountain and began hiking to a ridge far away. I was slipping and sliding down the steep ridges all day. I had some prickly falls in cactus and scaled some cliffs; it was not easy or fun at that moment. I kept thinking about how unfair my aunt's passing was. I was truly just having a rough day. After walking down a steep finger something caught my eye in the distance. It was a shed. A big shed. I could only see it's fronts but I knew right away what I was looking at. I walked close enough and, sure enough, it was the biggest elk shed that I've ever found in my life. I was overwhelmed and burst into tears, knowing it was a sign from my Aunt. I put my gear down to look for the other side and was instantly shown the matching shed right there in front of me. 
Why is this elk set so significant? I have been shed hunting for hundreds of miles and several years.  While I have found some amazing treasures along the way, I have never found a set like this.  This set scores 373 inches...  in other words it is a huge bull!  His burrs measure 13.5 inches around, which is insanely big.  He is just on another level!  It is no coincidence that this random hike led me to the biggest elk set that I've ever found.  I truly believe that God and my aunt led me to this area in response to my prayers.  
Bridget was wearing the Believe Hybrid Hoodie during this shed hunt.