Introducing Azyre's Trinity Jewelry Line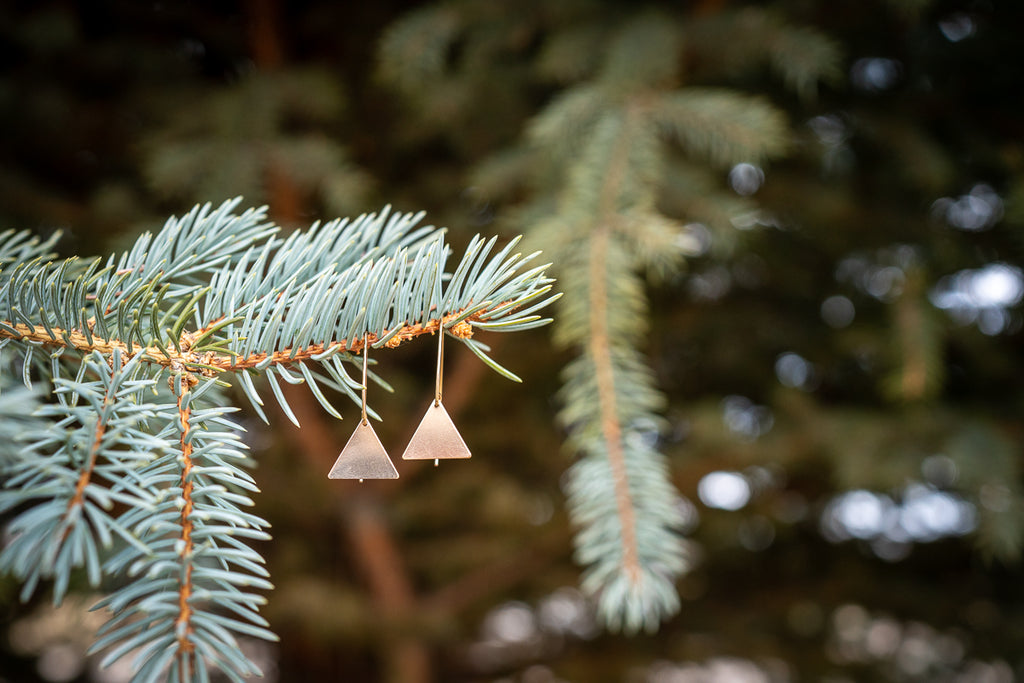 Azyre was meant to be more than just apparel. The Azyre icon is a triangle, and every piece of our apparel includes the triangle.  It's more than a shape, it has a meaning. A triangle is the strongest shape. To me, it represents the mountains and is where I feel closest to God. It personifies the most glorious trifecta- the trinity- The Father the Son, and the Holy Spirit.
Excitingly so, the Azyre triangle has become a persona in itself. It sustains an aura of strength. As the Azyre team has grown I have felt so blessed to be able to share this image with them as well. Before every show, our team prays over the message we want to share through our apparel, we grow closer as a family and closer to God. Another fun way that I got to incorporate our triangle was through earrings. These beautiful trinkets were able to help us connect even more.
Azyre started as a tiny flame which has grown into dazzling colors, igniting love for the hunt, connecting lives together, warming  hearts, and bringing me personally closer to the lord.

As fate would have it, I was introduced to Becky Butterfield through our photographer Ashley Cooper. Becky had a small jewelry popup located next to  ours at Sheridan's annual Christmas stroll. Immediately I was impressed by her work, I knew that she was meant to design Azyre's triangle jewelry.
Before packing up I was able to speak to her about making some designs for Azyre. By the time I was able to reach out to her again, Becky had already begun to work on samples. As I got to learn more about Becky, I knew something special was going to happen when she told me she has always been drawn to the use of triangles. I was excited to see her process, she walked me through her tools, showed me her triangles, and left me in awe of her work.  The jewelry Becky created was better than anything I was able to anticipate. The time I spent with her was amazing. She had every proportion and size to a tee, her vision was pure of heart.

The Azyre Team is so excited to share the Trinity Jewelry Line with everyone. Whether it be your sister, mother, friend, or yourself, the Trinity Jewelry line is a  package of love and empowerment representative of so much more than just three lines.
Warm Regards,
Cari