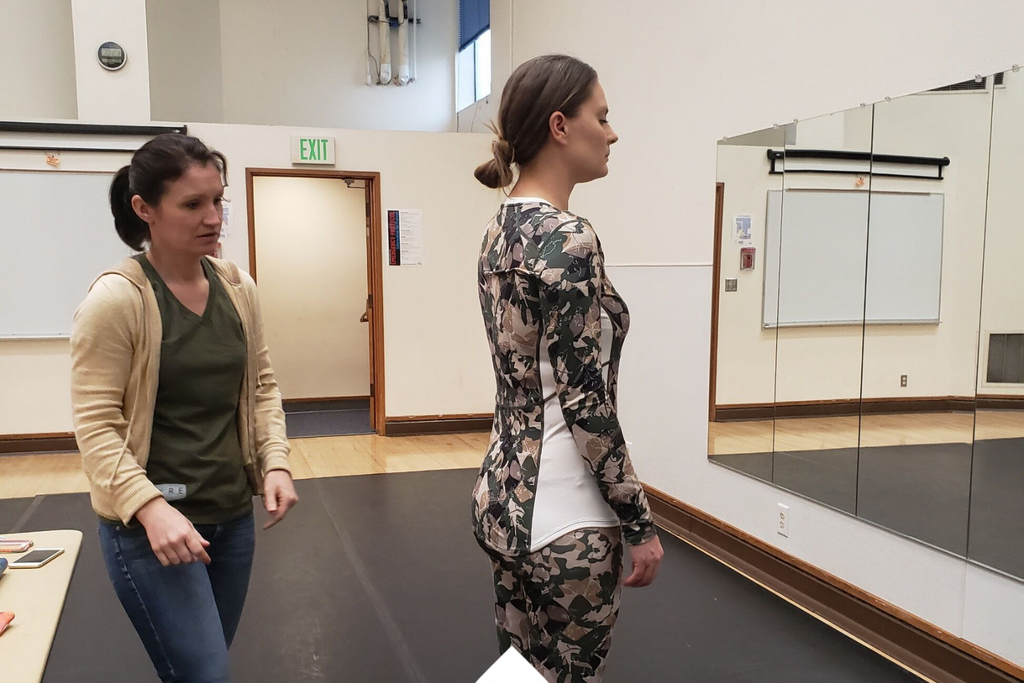 I generally tell people I'm a designer but, in reality, I should say that I am an interpreter.   My whole job is to translate ideas into a finished product.    Working with new brands, like Azyre, is especially fun because I get to make someone's personal dream a reality.   It's also challenging because people give me things like this: 
One of Cari's initial ideas that eventually turned into our Waterproof 3 Layer Jacket.
Cari's vision was to create the most functionable, women's specific, performance hunting apparel on the market.  Her years in the field had taught her exactly what she wanted in the apparel.   My years of experience in technical product development made that a reality.   I started with Azyre around June of 2018 after Cari had worked with a couple of designers to refine her brand, camo pattern, and initial product ideas.  We immediately got to work on the nitty-gritty: selecting fabrics, choosing the best factories, and creating specs for prototypes.
In October, we waited impatiently for our first prototypes.  Cari and her friend, Jill, flew to Seattle where Katie & I arranged for a fit model.  The first samples arrived barely on time and they were just okay.  Most people aren't aware that samples come in weird colors with substitute trims and details.   It can be really hard to visualize the finished product from the Frankenstein-like garment in front of them.  I think Cari was a bit disappointed, but she kept her belief in the dream and knew we would achieve it with a little more work.   A few early protos for your enjoyment.   Don't worry!   They look (and fit) much better now!
Over the next six months, we went through about 5 prototype samples per style before we were ready to order our production run.   We had some misses during that time: an early fabric selection on the leggings was too stretchy and became see thru. Yikes!   But at every turn, we kept pushing ahead to find the best and softest fabrics possible for our line.    Making amazing product takes a long time and a LOT of testing.   From Wyoming to Mexico to Colorado to Alaska to the Yukon, Cari did her best to beat up every sample.  We also spent time talking to friends and family, letting them try out samples and give us their feedback.   Built by women, For women.
Finally, in April 2019, we were almost there.   Cari and I hopped on a plane to China to visit the factories and finalize all details.   It was a whirlwind, but we had an amazing time!   I am still in awe of Cari's crazy chopsticking skills.  It was her first time ever.   Working with the talented teams in our factory gave us confidence that the final product will surpass our expectations.
Despite our jam packed schedule, we still found time to get in a couple of foot massages.   The best!
Our photo samples just arrived and, wow, I'm impressed.   I can't wait to get my own to proudly wear around.  Of course, we're not done yet.   We're just getting started.   But now we want you to be part of the story.   As we work on NEXT season's product, tell us what kind of things do you want to see from us?  How can we make your favorite product even better?   
-Diane Sheehan Egnatz