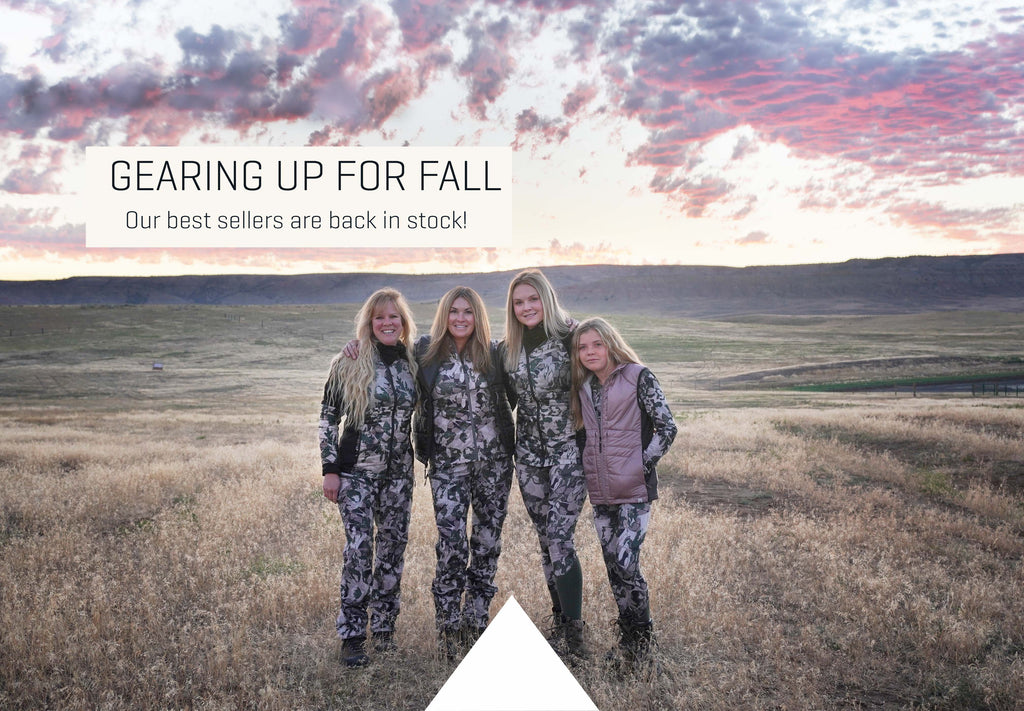 The Fall season is almost here! And with it comes the excitement of chasing whitetails & mule deer, stalking pronghorn, and listening to the elk bugle in the distance.  The days ahead mean crispy mornings and chilly evenings.  Luckily, we've just received a restock on our most popular insulated pieces! Just what you need to stay warm and comfortable during all of your fall outings. 
While I love the challenge of shooting, one of the other things I love about hunting is how it communal it can be.  For us, it's not just about one hunter with a tag.  It's a community event.  We cherish the time together as a family or group of friends.  Helping with preparations, evenings out spotting, taking care of camping logistics, and, of course, cleaning the game. When one of us is successful, we are all successful.

Get ready to embrace Fall in your new Azyre gear.